Digitilization & Document Management
MTC offers the latest scanning units for every application and environment. Explore our options to grow your business in a convenient manner.
The digital workspace allows flexibility and also enhances customer relationships At MTC, we understand the true need for keeping pace with emerging technologies. Our team has all the necessary solutions and expertise to raise the productivity of your organization. We offer Enterprise & biometric scanners. With the help of our multi-use tools, you can meet your mobility needs and advanced data capture.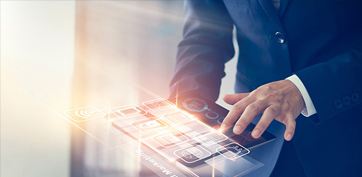 Durable and lightweight portable scanners to maximize usability


Convenient and super-fast data processing


Easy access and comprehensive data care


A comprehensive range to meet the requirement of the customers


Optimum scanners appreciated for excellent reputation and reliability